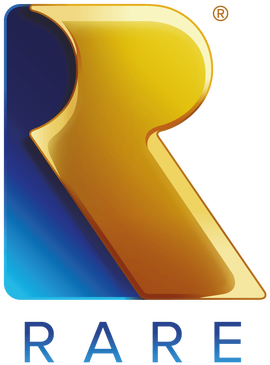 Rare Limited, also known as Rareware, is a British video game development studio founded by Tim and Chris Stamper in 1985, and the creator and developer of the Battletoads series.
Rare was originally founded as Ashby Computers and Graphics Ltd (ACG), eventually forming into a new business under the name Ultimate Play the Game and developing games for 8-bit computers, especially the ZX Spectrum, where they developed the Jetman and Sabreman series. They eventually renamed themselves Rare and moved on to the console market, developing games especially for Nintendo's NES, where they developed the first Battletoads title.
Rare eventually became a second-party developer for Nintendo, developing the Donkey Kong Country titles as well as original series such as Killer Instinct, Banjo-Kazooie, Perfect Dark and Conker. In 2002 Rare was acquired by Microsoft, who obtained all their intellectual property but kept the company as it's subsidiary. Rare now develops new games for Microsoft's consoles.
Community content is available under
CC-BY-SA
unless otherwise noted.